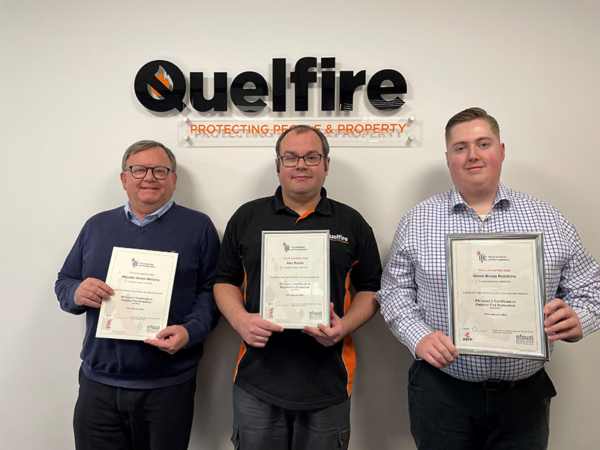 Our team is always looking to build on their fire safety knowledge. They do this by undertaking hours of personal development to ensure they are up to date with all passive fire protection information, as well as industry regulations. But also, to make sure our customers are receiving the best support possible.
Both Alec Purdie (Technical Coordinator) and Malcolm Williams (Business Development Manager, South) passed their Level 3 IFE exams in January 2022, with Malcolm scoring the highest mark and winning an award for his achievement at the Association for Specialist Fire Protection (ASFP) 2022 awards. And earlier this month, January 2023, Glenn Hutchins (Business Development Manager, North) passed his Level 2 IFE exam.
The Institution of Fire Engineers (IFE) is a professional institution for those working in the fire sector. Their aim is to encourage those working in this sector "to engage with and develop the critical understanding needed to operate effectively, safely, and to best professional standards so that they can protect and save lives."
The IFE qualifications were developed in partnership with the ASFP; both Level 2 and Level 3 are assessed by examinations that take place in March and October every year.
What is the difference between Level 2 and Level 3?
Level 2 has been established to cover the basic knowledge and understanding required by those working in the passive fire protection industry, whereas Level 3 reflects on best practices and covers key knowledge and understanding required.
Level 2:
Level 3:
Find out more:
Level 2 certificate in passive fire protection
Level 3 certificate in passive fire protection 
Keith Wells, Managing Director, said: "It has been great to see three employees committed to taking these essential qualifications that are recognised in the passive fire industry. They are great personal achievements and already, additional staff members have registered to take the same route of commitment for themselves and Quelfire."
2022 ASFP awards highlight video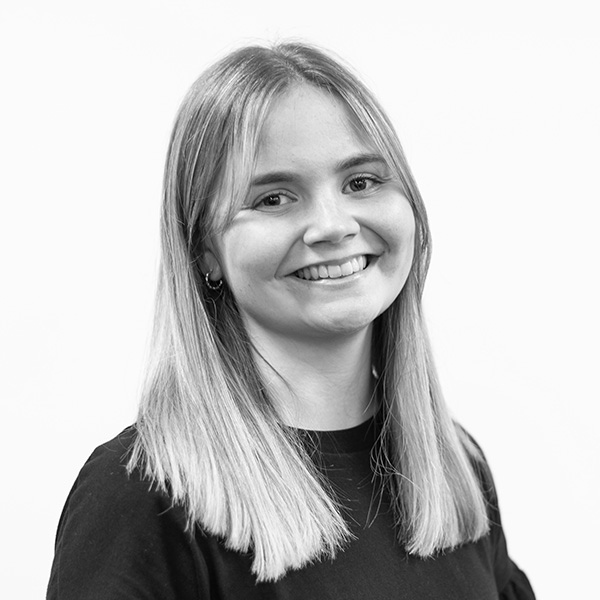 This article was written by Rebecca Croton
Content Marketing Executive
Learn More About Rebecca Croton