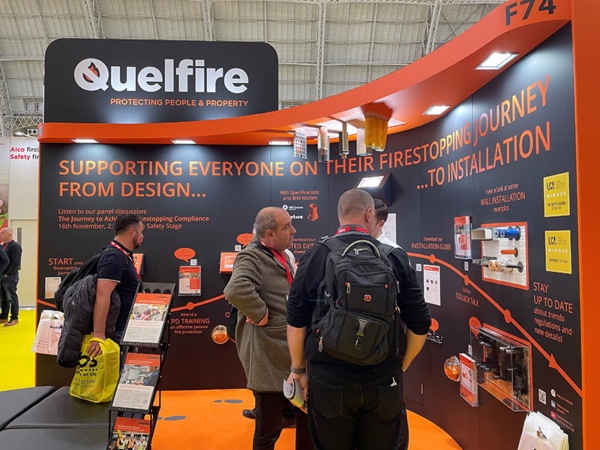 Once again, we are looking forward to heading to Olympia London, where we will be exhibiting at London Build on November the 15th & 16th. This show is a great opportunity for us to reconnect, face to face, with our valued customers and engage with the wider construction industry.
London Build has earned its reputation as the 'festival of construction', recognised for its mix of DJs, musicians, entertainment, and competitions. It offers the perfect informal setting to meet with the UK's construction professionals.
With an impressive line up of over 350 exhibitors, an expected 30,000 registered attendees, 500 speakers across eight conference stages, and 200 hours dedicated to CPD training and education, there is a lot to be excited about this year.
This marks our fourth year of involvement with London Build. Whilst our core message of protecting people and property remains constant, each year we spin a different angle on it with the topic of our panel discussion and the theme of our exhibition stand. Let's take a moment to look back at some of these from previous years.
2019 was our first year exhibiting at London Build, initially testing the waters, and we've never looked back since!
2020
In 2020, the year of the pandemic, we held a virtual panel discussion focussing on the importance of early engagement in firestopping and how current practices and mentality within the construction industry can and need to be improved further. With other industry experts, we answered some key questions:
How early is early enough?
Who needs to be engaged?
How can manufacturers help and what can they do to facilitate the process?
Who should liability sit with?
What training is needed to ensure firestopping contractors are compliant?
2022
Last year the theme of our stand delved into firestopping compliance and how we can support all parties, from design to installation, to achieve this. As part of the journey, we touched on themes such as cross-party communication, competency, and cultural change and how these can be achieved through manufacturer training and support.
We also hosted a panel discussion in line with this messaging titled, The Journey to Achieving Firestopping Compliance. Joined by other industry experts, offering different perspectives, the panel discussion centred around the nine golden rules laid out in the Firestopping of Service Penetrations: Best Practice in Design and Installation guide. The key takeaways highlighted the crucial need for early engagement and tested firestopping solutions when designing and constructing a building.
2023
That leads us to this year. Whilst our commitment to supporting all parties on their firestopping journey remains the same, we understand that the responsibility for selecting and designing the right firestopping solutions lies with the main contractor.
Accordingly, we hope to start a more detailed conversation about standardised processes for main contractors, and how the implementation of these processes can significantly enhance building safety.
Typically, tested firestopping solutions are selected by the main contractor as part of the 'design and build contract'. Therefore, they are responsible for ensuring the chosen solutions are compliant and installed appropriately. To achieve the ultimate objective of protecting people and property, different stakeholders must be engaged, making it a complex process. Because of this, we highly recommend the creation and adoption of a standardised process for every project.
On the 16th of November (11 a.m., the Fire Safety Stage), we will be hosting a panel discussion. This will bring together key players responsible for driving change in the industry to discuss what is involved in creating a standardised process, the organisational benefits, and potential challenges when implementing these.
Craig Wells, Sales Director, said: "Decisions related to firestopping are among the most important choices we'll ever make. They are life-critical. The implementation of standardised processes encourages competency, ultimately, enhancing building safety. The team looks forward to another year exhibiting at London Build and discussing this subject more with like-minded industry professionals."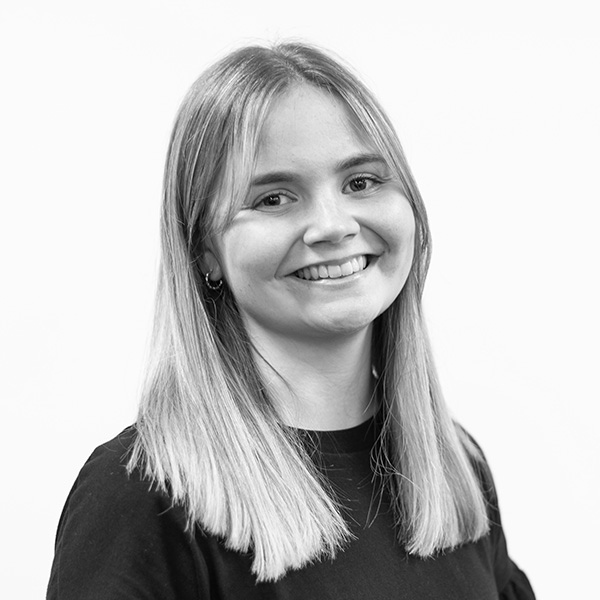 This article was written by Rebecca Croton
Content Marketing Executive
Learn More About Rebecca Croton