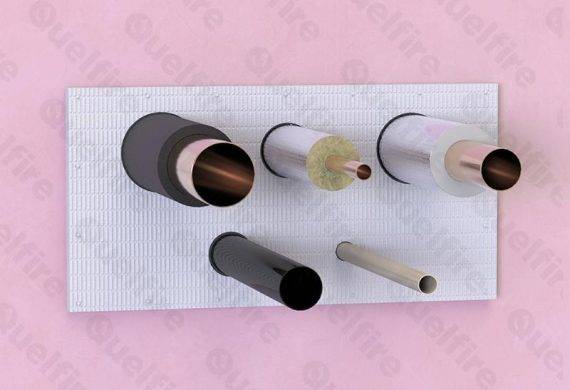 Penetration sealing of copper pipes with combustible insulation?
Elastomeric foam insulation such as Armaflex or phenolic foam like Kingspan Kooltherm are combustible and are being used more than ever around copper and steel pipes.
So what solution should be used for firestopping, when these penetrate through fire compartment walls?
Some may say to cut the insulation back from around the pipe and use Fire Batt and Intumescent Sealant around the copper pipe at the point of penetration to provide a fire seal.
However, this does not provide a consistent insulation value to the metal pipe.
That's why we have developed and tested the QuelCoil Continuous Intumescent Pipe Wrap, so that the insulation can be left along the full length of the pipe as it penetrates through the fire rated wall.
This is known as 'Continuous Sustained' or sometime as abbreviated as C/S.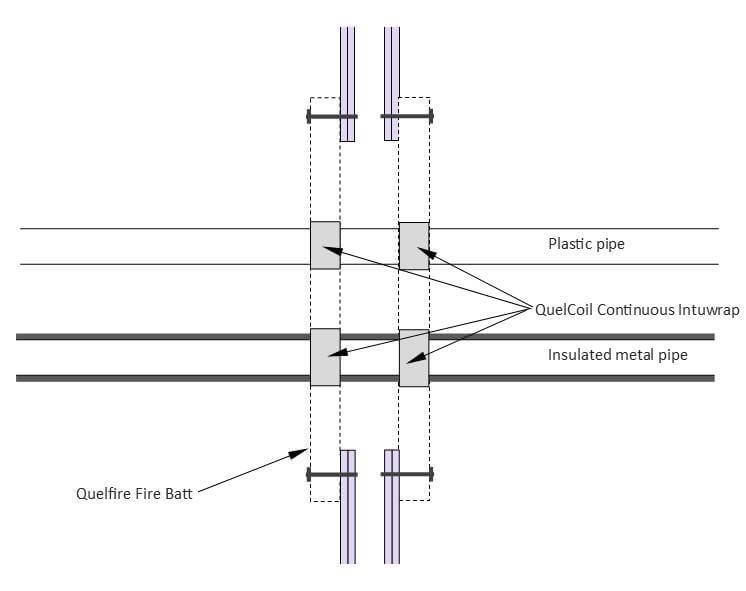 To provide a compliant fire seal of up to 2-hour fire rating, two layers of 2mm QuelCoil can be wrapped around the insulation on both sides of the wall and QuelStop Fire Batt pattress fitted around the QuelCoil.
Click here for more details on the product and the installation >>
We are also happy for you to contact us for technical advice >>