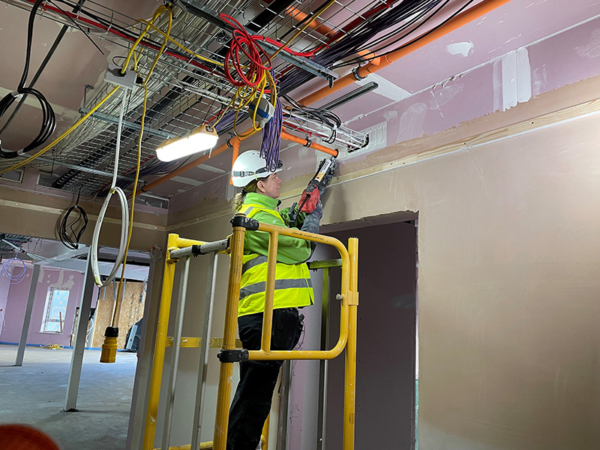 In the Merriam-Webster dictionary, competency is defined as having a 'possession of sufficient knowledge or skill'.
Although this is true, at Quelfire, we believe that there is more to competency than knowledge, skill, or experience. Whilst you can tangibly measure someone's qualifications or skills, it is also about your personal attributes and how you use them to apply your skills that makes you competent. We often say that competency is knowing what you do not know and being prepared to ask for help. This often works for those who find themselves in a situation where they understand that what is being asked of them is outside of their competence, but could find suitable assistance to complete the job. However, in other cases, it is also about knowing your limitations and when you're not the most suitable person for the project.
What can support competency?
Competency can be hard to measure, assess or evaluate directly because there is no benchmark to compare it to. Nevertheless, we believe that it can be observed indirectly through knowledge, and actions.
Qualifications: Qualifications work as a starting point so long as you build on them. While they don't make you fully competent, there is no doubt that they play an important role in establishing a foundation for initial skills, knowledge and understanding.
Training: No matter how competent you think you are, or how many years you have spent studying, everyone still needs to refresh their skills every once in a while, and keep up to date with current practices. Therefore, training and actively looking for opportunities to broaden your knowledge is highly recommended. This could be through attending CPDs or product-specific training, partaking in early engagement meetings, or reviewing sample boards as a benchmark for compliant installations.
Knowledge: Thirst for knowledge is key. Wanting to gain further knowledge about your niche sector, and even areas that go beyond, gives you a broader way of viewing challenges faced in the industry. Not only through third-party training, but by building and surrounding yourself with professional relations who support growth and have the right mindset when it comes to fire safety.
'A culture of copy and paste'
Competency is the act of understanding the why, thinking for yourself, and knowing how something works. Unfortunately, we have welcomed a culture of training people to copy and paste and then reference the source of information, without questioning it. We're not training people on the importance of doing their due diligence.
The construction industry can be fairly complacent in terms of assuming that everyone is competent. For example, a qualified electrician is competent to wire up a socket box but is then asked to firestop the socket using a putty pad. Whilst it is not hard to install a putty pad, does the electrician understand why they are installing it and that it is a life safety critical element?
In another scenario, an architect is copying and pasting the tested details to their drawing, which is the correct thing to do when they've engaged with a competent manufacturer, but are they competent enough to understand why that is the most suitable firestopping tested detail and how it will work in the event of a fire?
Competency is not solely about whether you can do something, but whether you know the fundamentals of what you're being asked to do.
That is why transparency of fire testing and information in the construction industry is crucial. We understand that there is a lot of information out there and therefore, we cannot assume that all parties from architects to installers are masters of everything.
It is imperative that all parties communicate transparently, share competencies, and encourage questions. For example, in the context of fire testing certification, instead of merely relying on what the test certificate says – ask for the test report and any other relevant information that can evidence this.
Communication, collaboration, and the sharing of knowledge. Working this way ensures that all parties are on the same page, working to best practices and showing that they are competent.
And what about ethics?
There is often a great deal of discussion around competency, but what is very rarely spoken about is ethics. In the Merriam-Webster dictionary, ethics is defined as 'the principles of conduct governing an individual or a group.'
We believe it to be making decisions based on our company values. For example, if we don't have a firestopping tested solution, then we won't sell the product because this goes against everything we believe in which is protecting people and property. We also actively work to educate the construction industry on the importance of fire safety and why all firestopping products need to be installed compliantly.
When you work with other parties who are on the same page, striving for ultimate building compliance, your ethical stance will not be jeopardised. Again, it is about asking the right questions and establishing whose values line up with yours.
Competency and ethics work coherently together, you can't have one without the other. For instance, if we did not have a tested solution for a customer's application but proceeded to sell them a product for an untested application, then this would not be competent or ethical.
It wouldn't make us competent as we proceeded to sell a product even when we weren't the most suitable manufacturer for the application in question. It also wouldn't make us ethical because we have acted from the perspective of financial gain rather than the interest of the safety of future occupants of the building.
Therefore, although it is harder to measure ethics as there are no qualifications you can obtain, it is equally as important as competency.
Know your limitations
The Passive Fire Protection Forum (PFPF) guide to 'Undertaking Technical Assessments of Fire Performance of Construction Products Based on Fire Test Evidence', Section 6, p.15, states: 'Different levels of competency of individual assessor and reviewer have been identified with different levels of responsibility and remit in regard to the complexity level of assessment that they may undertake.'
This is a holistic way of approaching competency because it weighs up qualifications, experience, and knowledge and therefore, clearly sets competence boundaries and allows the relevant person to know their limitations.
For example, a Principal Assessor/ Reviewer requires a chartered engineer qualification (or equivalent) and five years of relevant testing and assessment experience. Whereas an Assessor needs either four years of relevant testing and assessment experience or two years of experience plus qualifications equivalent to a technical engineer or above.
This demonstrates that competency cannot be measured on one basis. Qualifications, knowledge, and experience need to be built into it and, of course, knowing when you are not competent enough to carry out the job.
It is important for people to also understand that there are manufacturers and system suppliers, like ourselves, who are willing to provide support and an evidence-based solution.
Help is available and it is not wrong to not know all the answers.
Where do the limitations of a manufacturer's competency lie? What does a competent manufacturer look like? Find out more.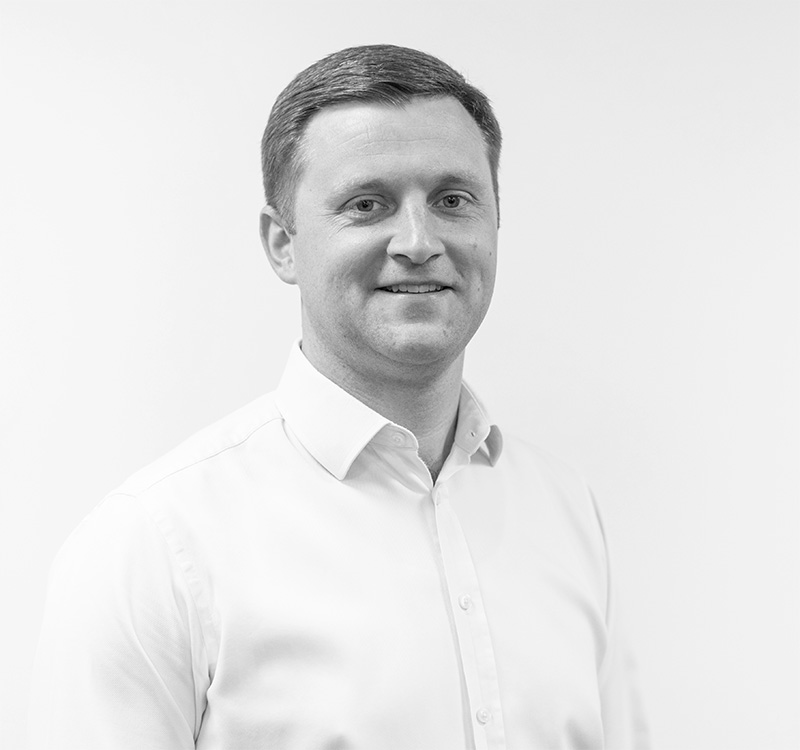 This article was written by Craig Wells
Learn More About Craig Wells