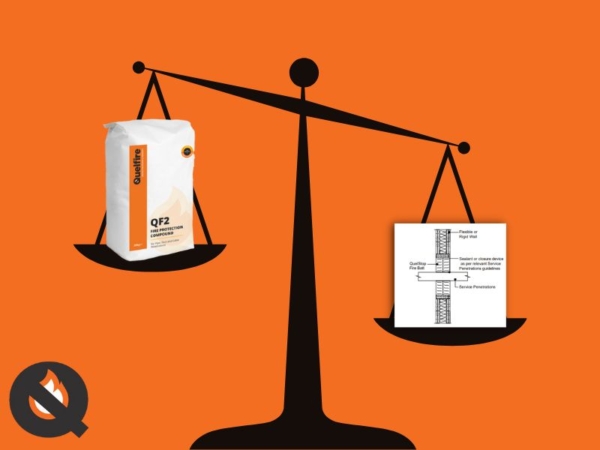 Have you ever thought that we are too expensive for the project you are working on?
We would like to change your mind.
Below is the kind of conversation that we have on a regular basis with prospects.
———-
Customer: Unfortunately, we are not goi­ng to use you because your fire batt is too expensive.
Quelfire: We appreciate the unit prices of some products may be higher than other options available, but we do have an extensive library of tested details, including many unique details, that other manufacturers don't have. This means that you can often firestop the same scenario using less materials, making it more cost effective.
Customer: What unique details do you have?
Quelfire: So you mentioned fire batt, we have many direct-to-wall seals using just an annulus of sealant around the service, as opposed to having to use pattress fit fire batt in addition to the sealant or closure device. Therefore, you are using far less, or no, fire batt, which reduces the overall material cost for the job. We also offer extensive technical support alongside our tested details to ensure compliant installations.
Customer: I really appreciate your time, but on this occasion we cannot justify your prices so we will not be using you.
[Two months later the customer phones Quelfire again…]
Customer: Do you have batt, sealant and wrap in stock? We are using Quelfire on our next project.
Quelfire: Yes, we have huge levels of stock. We look forward to working with you. But what made you change your mind; we weren't the cheapest?
Customer: No, that's true. You aren't the cheapest on certain products but overall, considering all the products that are required to make up the overall system, your prices are reasonable. And more importantly, you have the actual specific tested details that we need for our project, alongside many value-added services, and no other manufacturers could provide that.
———-
A building needs to be built around test evidence
Like other manufacturers, we have these types of conversations where the focus is on the price of an individual product.
We get it. You want to get the job done right, and you don't want to spend a ton of money doing it. However, when it comes down to it, our pricing is not just based on the product alone but what's behind it.
It's not just about the product, but the test evidence that supports it, what applications it can be used in and the compatibility it has with other products, as well as the extensive technical support offered.
We're here to help you find the best solutions for your project by providing firestopping solutions for real-life scenarios, based on your feedback and trends on the market. This ensures that there is a tested solution for the most used, and even some less common, service penetrations, contributing to safer high-rise or multi-occupancy buildings.
We invest a significant proportion of our annual investment into our research and development and currently aim to do at least one fire test per month.
Fire testing is important because it saves lives and to save lives you need more than just product datasheets. There shouldn't be any guesswork or uncertainty about whether a product will work in practice as well as theory.
This is very important to us and how we have worked to get one of the most extensive libraries of firestopping tested solutions in the industry.
As we often say, a building needs to be built around the test evidence that is available.
Therefore, test evidence must be considered before the purchase of the product. The most important part of the product is its tested details and so, the tested details will always determine the product needed for the application.
Find the tested details before the product. Only when you have the appropriate test evidence, then you can start to consider and weigh up the cost.
Our pricing is not just based on the product alone but what's behind it.
For the details of what is built into our product prices, read our full value proposition. See also: the cost of not getting it right the first time around.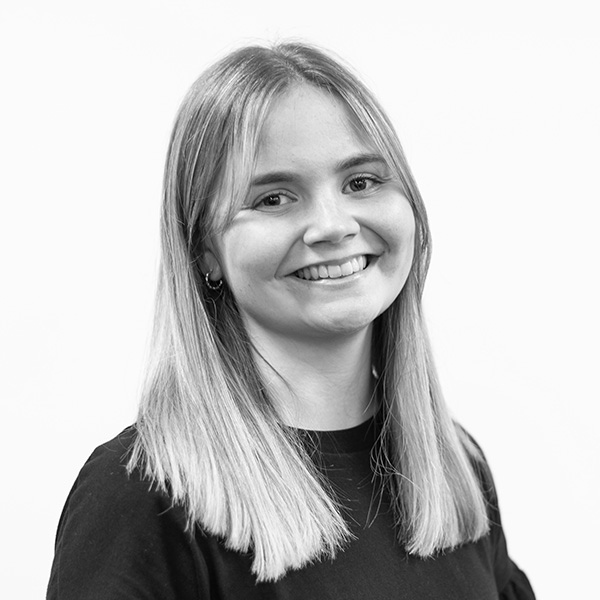 This article was written by Rebecca Croton
Content Marketing Executive
Learn More About Rebecca Croton