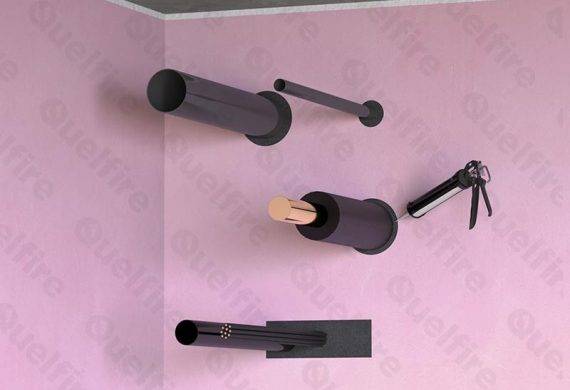 Should plastic pipes with a diameter of below 40mm be firestopped?
There is a long-standing myth in the construction industry that pipes smaller than 40mm don't need firestopping where they penetrate fire compartment walls and floors. This is a wrong interpretation of the building regulations.
Approved Document B states:
"If a fire separating element is to be effective, every joint or imperfection of fit, or opening to allow services to pass through the element, should be adequately protected by sealing or firestopping so that the fire resistance of the element is not impaired." Thus, provide a proprietary sealing system which has been shown by test to maintain the fire resistance of the wall, floor or cavity.
With years of fire testing experience, Quelfire know that additional fire stopping elements are required to maintain the fire rating of walls and floors no matter how small the penetrating service is. Therefore, a suitable firestop should be installed.
The QuelStop HPE Sealant is a very universal product and has been developed and tested with small service penetrations in mind, however the scope of application is not limited to this and can be used to firestop plastic pipes up to 125mm in diameter.
The scope of application includes:
Installation within the thickness of the plasterboard (on both sides of the wall).
Installation within concrete floor slab (on both top and underside of the floor)
Installation within QuelStop Fire Batt (in both floors and walls)
See our QuelStop HPE Intumescent Graphite Sealant here >>
Contact us for more information!