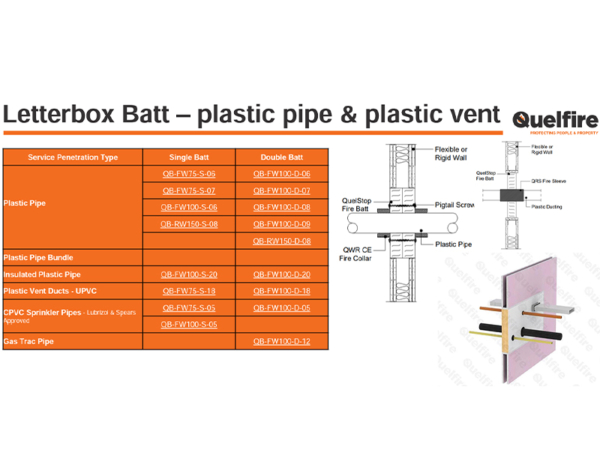 At The Fire Safety Event, 5-7 April, and FIREX International, 17-19 May 2022, we launched our newest tool, the QuelSelector. Hoping to further support designers and installers, the QuelSelector, overall, has been very well received. It is essentially a handy PDF guide to help our customers navigate within our extensive library of firestopping tested detail drawings. The tested details are broken down by substrate construction, followed by penetrating services.
When it comes to passive fire protection, we want to make the lives of our customers easier when finding the right tested solutions, and firmly believe that this tool is highly beneficial to those involved in firestopping. We have since made it available to everyone involved in the design and management of installation of firestopping systems.
At Quelfire, we value all new and existing customers and are always looking for ways to improve the user experience. Engaging with customer feedback and listening to what was needed, we found that many people were finding it difficult to navigate through our extensive library of tested details.
Through the creation of the QuelSelector, we are dedicated more than ever to working alongside our customers and supporting them in finding the best tested solution for their application. Ultimately, to protect people and property but also, to ensure compliant and achievable installations, prevent extra cost and delays, and improve reputations.
We have one of the widest ranges of tested details in the industry for service penetrations. A large portion of our annual investment goes into research and development, and we currently do at least one fire test per month.
With the quantity of our tested details rapidly increasing, the QuelSelector improves the time efficiency of our customers as they can easily navigate their way through our extensive library of tested details. Customers can spend less time searching through pages, and more time getting what they need from us as a manufacturer and supplier of firestopping products.
As the industry moves forward in the right direction, Quelfire wants to support designers and installers through these inevitable changes. After coming under hard scrutiny over the past several years, the construction industry must be prepared for change and innovation. By wanting to get it right the first time around, this will help decrease the risk of destructive fire.
Our QuelSelector
Our QuelSelector tool will help us to support parties in choosing firestopping solutions that will successfully perform in the event of a fire. Also, help to make the lives of our customers easier by presenting straight-forward solutions for the project they are working on.
We wholly believe in our message of protecting people and property and in supporting our customers with more than just a sale. The QuelSelector is just one example of how manufacturers, designers, and installers of passive fire protection solutions are able to effectively work together to build a safer future.
Whilst it has been a success within the industry, and for us on a personal level, our aim is to keep reviewing the effectiveness of the tool. And with the help of customer feedback, keep improving it, and introduce other tools and value-added services to support our customers.
Tested solutions for your application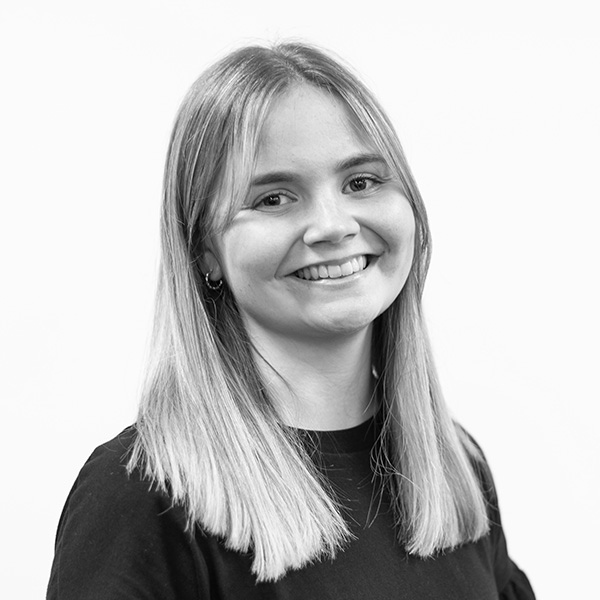 This article was written by Rebecca Croton
Content Marketing Executive
Learn More About Rebecca Croton