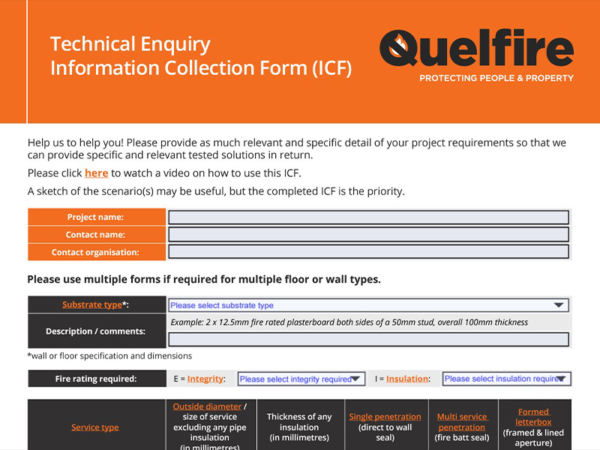 The Information Collection Form (ICF) helps us to help you!
Firestopping service penetrations can be complex as there are many variables involved, from different types of walls and floors to different types of services and, of course, different fire ratings required.
These factors make a difference in establishing what is the most suitable firestopping solution for the application in question. Therefore, for us to provide you with the most relevant firestopping tested detail, we require as much specific information from you as possible.
For instance, if a firestopping solution is required for a heating pipe, we would need the size of the pipe, the details of the substrate, and the required fire rating. We would also need to know the material of the pipe, whether it is insulated and to what thickness, as well as whether it is a single or multiservice penetration.
As we said above: firestopping service penetrations can be complex!
To collect all this crucial information most efficiently, we created the Information Collection Form in 2022. The ICF can be easily located on our website and is intended for anyone involved in the design of service penetration sealings.
What are the benefits?
The Information Collection Form (ICF) is a central part of our early engagement process. Working to save time in the long run, the ICF supports us in understanding your application and identifying the most relevant tested details for your project.
The best time to submit information to us is when you already know (the majority of) your requirements for your applications but there is still flexibility to make amendments to the design.
This is so that on the rare occasion when we won't have a tested detail for your suggested application, we can recommend changes to accommodate any alternative tested solutions we propose. See also – early engagement in firestopping: how early is too early?
This will help to avoid progressing to the installation stage with any applications that we are unable to provide a tested detail for. Applying changes to the design recommended by us will save you from extra costs and time delays caused by compliance issues discovered at the installation or inspection stage.
The more specific the information you provide us with, the more efficiently we can work with you to provide more accurate guidance and recommendations, which in turn leads to better quality designs and less rework once construction has started.
The Information Collection Form is one of our many tools to ensure fire safety is considered at the earliest stages of a project and that solutions are installed compliantly and in line with the tested scope of application.
Firestopping service penetrations can be complex and so it is important to get it right!
Learn more about Quelfire's Information Collection Form.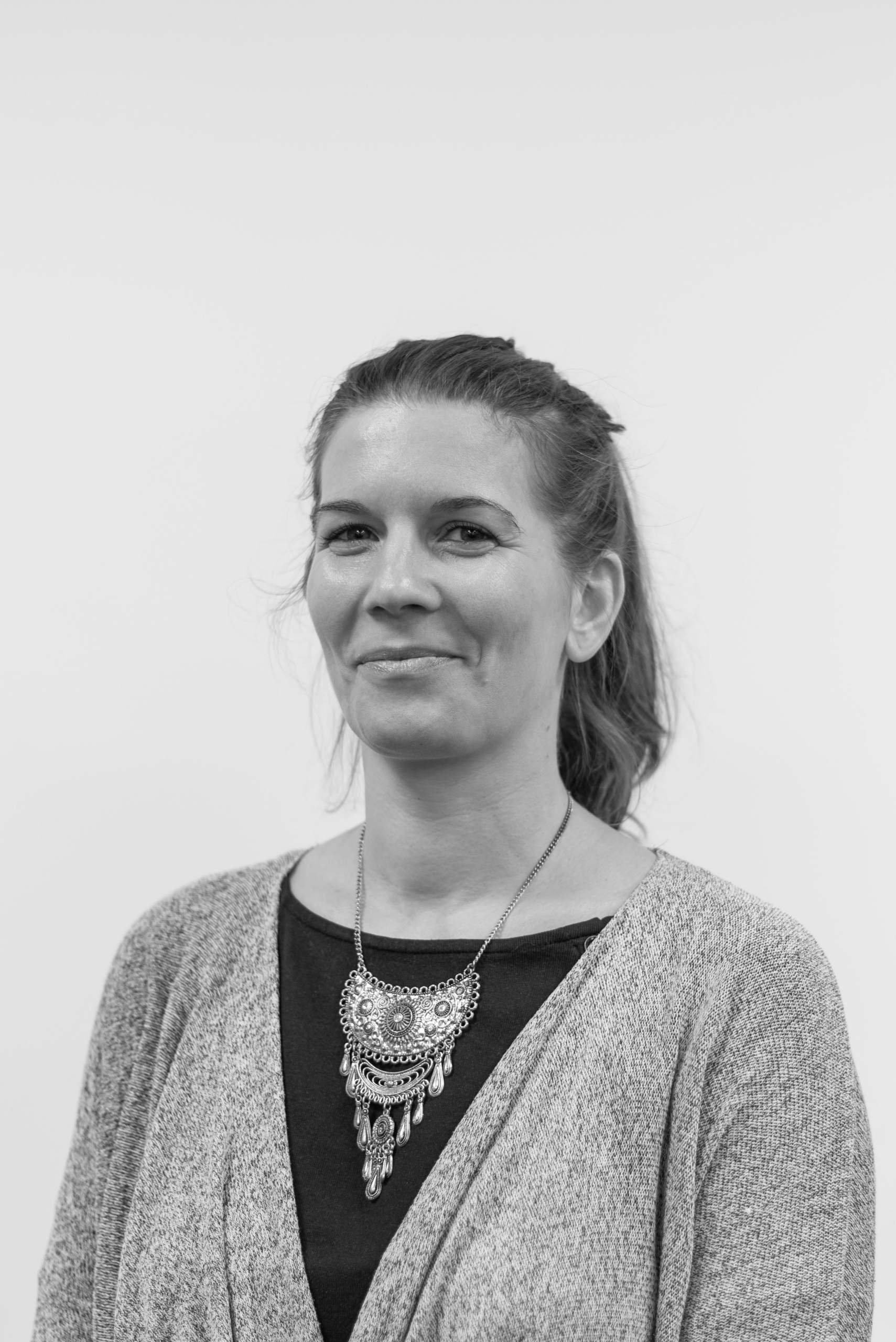 This article was written by Timea Popovics
Marketing Manager
Learn More About Timea Popovics