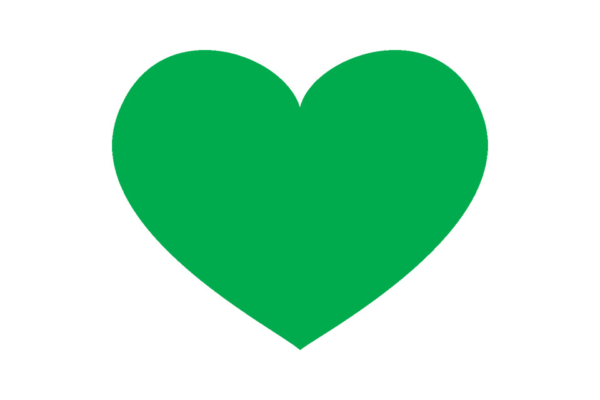 Marking the fifth anniversary of the Grenfell Tower fire
On 14 June 2017, a fire started in the kitchen of a fourth floor flat in West London. Within minutes, the fire spread via the exterior of the building reaching all four sides of the 24-storey tower block and in two hours, most of the upper floors had been engulfed in fire. The fire which destroyed Grenfell Tower saw the loss of 72 lives and has been named as "one of the UK's worst modern disasters."
Factors that played a part in the disaster
Grenfell Tower had a 'stay put' fire policy which assumes that fire compartmentation works in the event of a fire. Being an important element of passive fire protection, its purpose is to contain the fire to its area of origin for as long as possible meaning that effectively, the fire and rescue services can bring the fire under control, and residents can evacuate safely. Many of Grenfell's residents followed this policy and stayed put only to become trapped by the fire that gained momentum around them; others ignored this policy and managed to escape to safety.
It is quite incomprehensible just how many things went wrong during the early hours of that Wednesday morning. Fire safety engineer Dr Barbara Lane, in a report to the Grenfell Tower Inquiry, discovered that the fire started spreading vertically up the tower block, and "laterally along the cladding above and below the window lines (and) the panels between windows." The fire reached the top floor of the east side at approximately 01:26, evidenced by mobile footage, and had spread to the north side by 01:42.
There were many factors that played a part in the fast spread of fire, but in his report to the Inquiry, Professor Luke Bisby said that evidence "strongly supports" that the external cladding was the main cause.
He said: "The ACM (aluminium composite material) product on Grenfell Tower incorporates a highly combustible polyethylene polymer filler which melts, drips, and flows at elevated temperature. The polyethylene filler material is expected to release large amounts of energy during combustion".
However, Bisby found that other factors may have contributed to this such as other flammable materials for example, a polyurethane polymer foam insulation board, whilst Lane identified combustible materials in the windows, exposed gas pipes and flat doors not meeting current fire resistance standards.
An important factor: current practices in the industry
In light of the fifth anniversary of Grenfell Tower, a day to remember the people who lost their lives and hold in thought all of the family members and survivors, it is important to reflect on the years that have passed and why a cultural change is needed. Dame Judith Hackitt has been the driving force behind the construction industry's next steps in building a safer future.
Current practices show that the industry, often, focusses on sales and profit; cheaper products and money saved; quantity of content rather than the quality of content, over the safety of a building and its residents. Until the industry wholeheartedly embraces change and separates itself from old practices, the risk of destructive fire is inevitable.
The industry's culture has been resisting change for decades, suggesting that most parties are reluctant to take the lead and admit that it needs to improve with immediate effect. It has taken the tragedy of Grenfell for the culture of the industry to come under hard scrutiny in what Hackitt explains as "lack of ownership and responsibility, the system is gamed, and corners are cut wherever possible."
The Building Safety Bill received royal assent on 28 April 2022, meaning that it is now an act of parliament (BSA). Although many of the requirements will not come into force for another 12-18 months, Hackitt senses the mood may have shifted.
She said: "The construction industry is waking up to the reality that this is really going to happen.
I am delighted to hear […] that more than 300 organisations have now signed up to the Building a Safer Future charter and a similar number to the Code for Construction Product Information (CCPI)."
Why is cultural change important?
Although five years on, there is still a long way to go in terms of embracing innovation and rebuilding the trust and confidence lost in the construction industry. Legislation will help to change behaviours and force people into doing the right thing, but it cannot create a cultural change alone. It needs leaders and professionals within the industry to stand up and be counted but ultimately, encourage other individuals to do the same. If the practices displayed in the Grenfell Tower Inquiry have shown anything, it is that there is no better time than now for all parties to start utilizing guidance provided from relevant sectors and begin changing the way they work.
With the ongoing push for reform, it has never been more vital for individuals to have the correct training, experience, and knowledge in their sectors. One main problem highlighted was the lack of well-trained workers. Sir Martin Moore-Bick, chair of the Grenfell Inquiry, stated: "Four members of the first [firefighter] crews to have fought the blaze had 52 years of combined experience. However, they had not received any training on the risks posed by exterior cladding or the techniques to be deployed in fighting fires involving cladding, the report found."
This suggests that when it comes to fire safety, every party needs to be involved from architects, who design a building, to fire and rescue services who are the first point of call in the event of a fire. By employers becoming influencers in the development of their organisation, alongside workers wanting to do the right thing for a safer future, this will ensure competency and ultimately, help create safer living spaces for residents in high-rise buildings.
For any cultural change, there must be someone willing to take the lead. The construction industry is guilty of waiting for regulations to come into force before taking any action, but it is not enough to wait for government changes anymore: all sectors must get ahead of legislation now. This can be through guidance from manufacturers for example, firestopping manufacturers on their tested details, or through cross-party communication where all sectors communicate with each other throughout the entirety of a project. By the construction industry working together as a unit, rather than individual sectors, lives will be saved, and buildings protected.
In addition, organisations can get ahead of legislation by complying with schemes such as the CCPI, which "will help organisations drive higher standards in the presentation of construction product information, prioritising building safety." The objective of the code is to make sure that any given product is supported by clear, accurate and up-to-date information. While the Building Safety Regulator and National Regulator for construction products are being established, the CCPI is an efficient way for an organisation to show that it is responding to the issues raised since Grenfell.
In the Inquiry of Grenfell Tower, one devastating discovery was that there was a lack of accountability from both the government and the construction industry. Getting ahead of legislation also means taking responsibility for the work that is done. With the act placing more responsibility on individuals, it is time for the industry to take ownership rather than just accepting today's commonly used excuses. This means to take a more proactive approach to fire safety by focussing on what products, materials, and manufacturers are used: everyone has a choice. Also, by making sure the people with the correct skill set, knowledge and experience are appointed for the job. If an organisation is accountable for their decisions and actions, the project is more likely to be delivered in line with expectations and safety regulations.
A cultural change is needed in both attitudes and practices of the built-environment industry. As industry practices have come under hard scrutiny, many organisations may feel apprehensive about new practices and how they may expose work on previous projects. Although, in some cases, many organisations were working to the best of their knowledge at the time, the focus should be on what actions can be taken now to create a safer future. By working towards competency and being prepared to ask for help from relevant experts, fire safety can become the main priority from the earliest stages of a project.
The act pays respect to the 72 victims and brings an air of hope to their family members and survivors that ultimately, change will prevail. By prioritising the safety of residents occupying high-rise buildings over the costs in the construction industry, risks of fire can be managed effectively, preventing a disaster like Grenfell ever happening again.