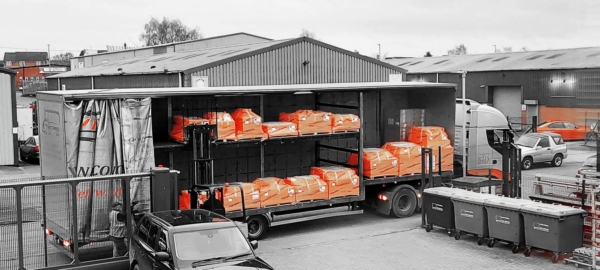 It is with deep regret that we wish to inform our customers that the much publicised issues surrounding driver shortages and high levels of freight have taken a further turn for the worse.
We have been warning for some time now that standard next day deliveries are in no way guaranteed and recommending that you allow a couple of extra deliveries.
Our couriers have now provided an additional update advising that they are no longer delivering every day to certain areas reducing the likelihood of next day deliveries.
We are keeping our options in terms of couriers open but in fairness this is a widely known industry problem rather than an individual supplier issue.
As always we can arrange dedicated couriers to collect and deliver specifically to your projects, this service does come at a premium but is a more reliable service so please ask us for a price if time is essential.