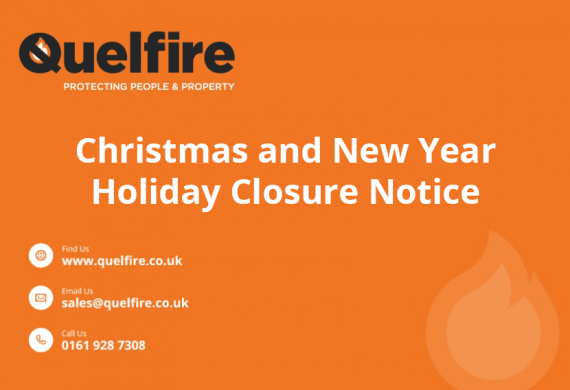 Christmas and New Year Holiday Closure Notice 2017
Please note that our office will be closed from 4.30pm on Friday 22ndDecember 2017 and our normal business hours (7:00am – 4:30pm) will resume on Tuesday 2nd January 2018.
Orders received before 2pm on 21st December should be delivered on 22ndDecember (subject to stock). All orders received after this date and time will be processed on 2nd January for delivery on 3rd January.
If you have any questions, please feel free to email us at sales@quelfire.co.uk or call us on 0161 928 7308.