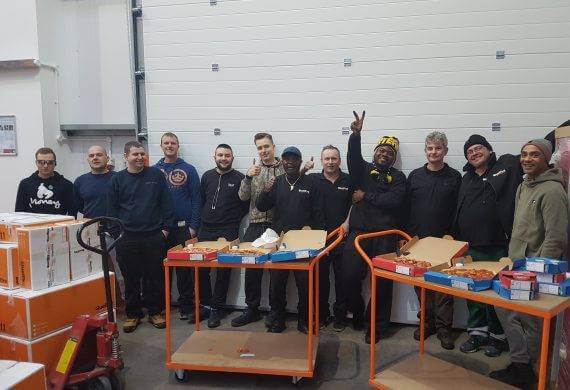 Production team to keep up with record month at Quelfire
As a result of the recent extension of our sales team, Quelfire has repeatedly exceeded its sales targets in the past few months and has already made February an all time record month.
This has put an extremely high pressure on the production team, but they have shown no sign of discouragement, on the contrary, they continued the hard work in good spirits. All members of the team have managed to hold their ground and keep up with the high demand, so that we can continue to provide our customers with first-class service: high quality products with short lead time.
Here at Quelfire, we are always keen to reward hard work and enthusiasm, so we had a little celebration.
The production team has grown exponentially recently, now counting 15 team members, and recruitment still taking place for further positions!